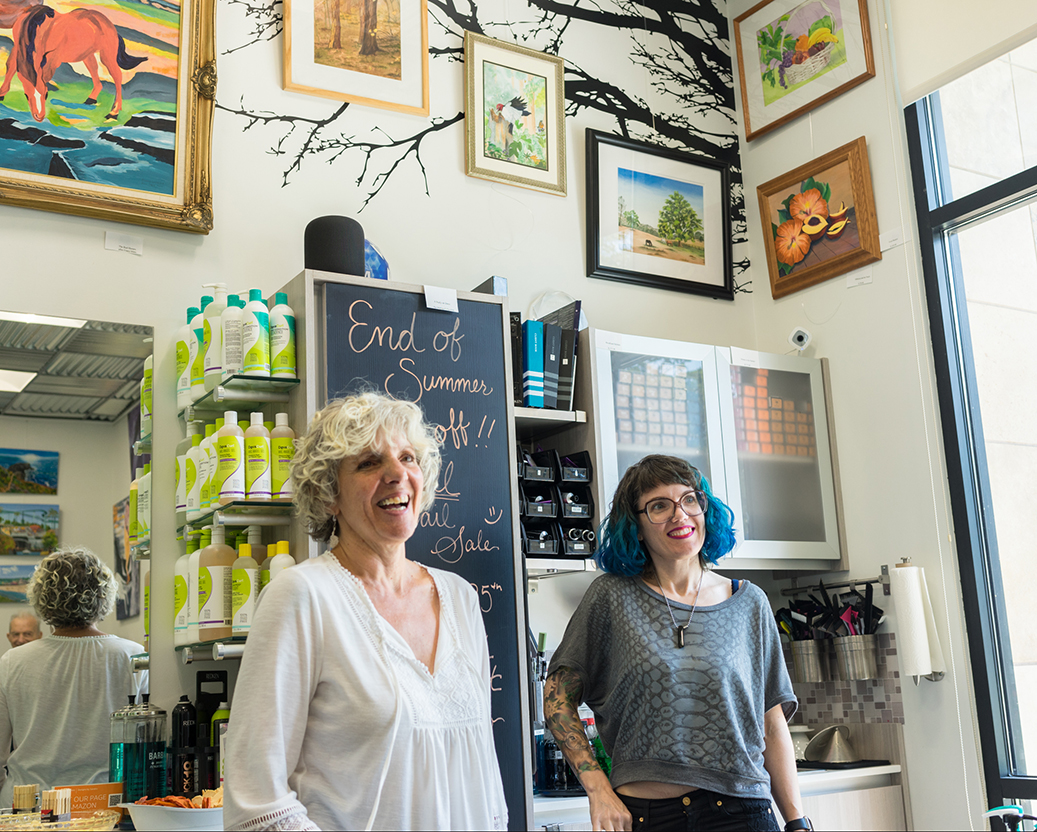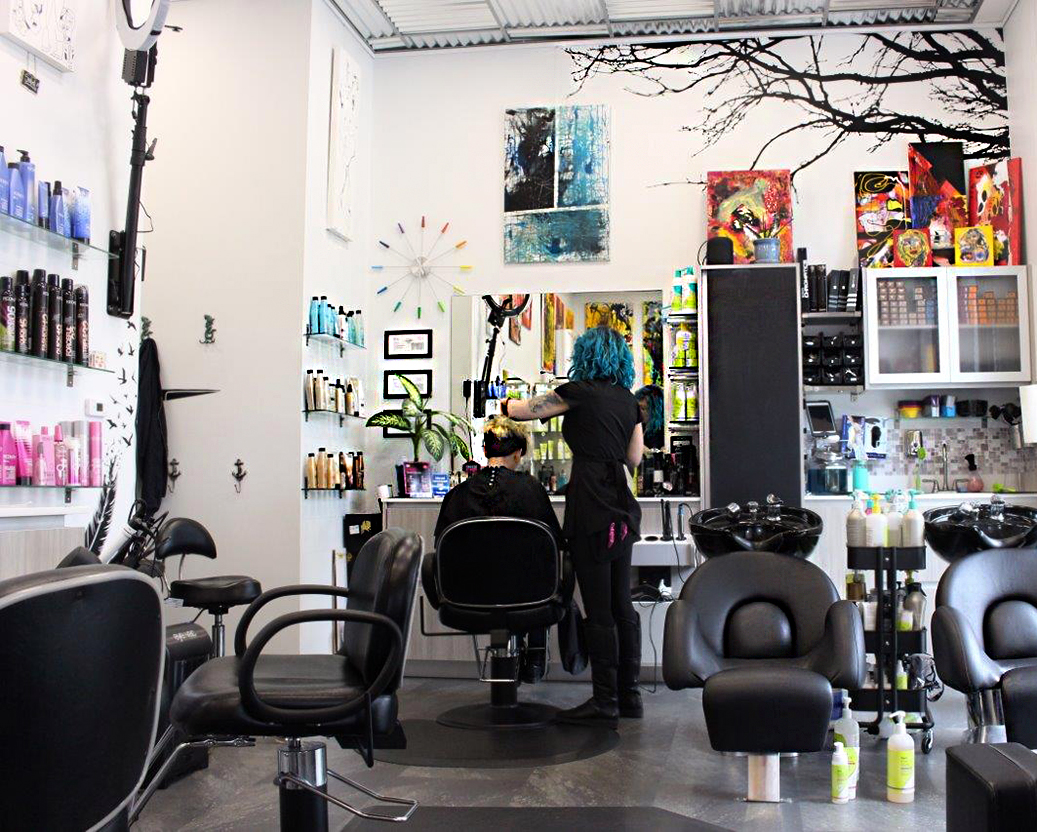 Our Approach
dbs Salon and everyone working with us strives to ensure that you are receiving the type and quality of hair or makeup services you need to achieve your desired look. We customize your hair, makeup and photography services based on what your current routines to what your desired level of commitment are. We encourage you to ask questions, to learn and to get creative with your hair. We want to make sure you can recreate your salon look at home.
Our Story
As a young girl Sandra always had a passion for hair and makeup. Sandra is that little girl who sat quietly in awe by everyone's individuality. Amazed that your hair, makeup and wardrobe can say so much about who you are. Sandra finds beauty in everyone and strives to unlock the confidence that sits inside you. Sandra has created a salon filled with like-minded artists who encourage each other and their guests to grow into the best version of themselves.
Sandra Moreno is an award winning stylist on the cutting edge of hair design. Sandra graduated from The REDKEN Academy for Salon Professionals, became a REDKEN Certified Colorist, a Certified Simplicity Hair Extensions Specialist as well as a Deva Curl Advanced Stylist for curly hair and a Curl Coach and educator for DevaCurl. Sandra loves haircuts, hair color, special occasion up-do styling, bridal hair and airbrush makeup for weddings; as well as fashion hair and makeup for modeling. Sandra enjoys creating art in the fashion industry; providing hair and makeup for fashion events, local television, photo-shoots and more. As a published hair and makeup designer, she strives to achieve that picture perfect look on all of her clients.
Sandra pairs up with her husband Juan Moreno of JAM Photos to offer you a unique experience. JAM Photos offers portrait sessions, family photos, event, commercial, wedding as well as fine art photography. Juan likes to tell a story with his images, from the family portrait to the business headshot, he works hard to create a mood and aesthetic that will capture the essence of who and what he place in his frames. Juan Moreno studied photography at the Academy of Art University in San Francisco and is a Phase One Certified Professional. Together, dbs Salon and JAM Photos brings you quality hair, makeup and photography design. Please be sure to check out our work and follow us on Facebook at dbs Salon and JAM Photos.
Meet the Team
We are each unique.  DBS Salon offers a creative space for only the best. Please read our reviews here.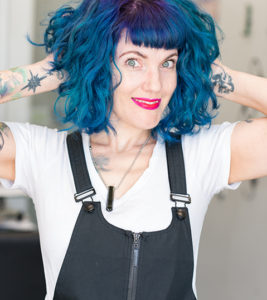 Sandra Moreno
Master Hair Stylist and Makeup Designer = Salon Founder - Level 6 Cosmetologist
Sandra Moreno is an Advanced DevaCurl Stylist and Curl Coach as well as a Redken Certified Hair Colorist.  As a Master Hairstylist,  Sandra loves haircuts, hair color, special occasion up-do styling, bridal hair and airbrush makeup for weddings; as well as fashion hair and makeup for modeling.  Sandra loves creating low maintenance hair care routines that leaves your hair looking fabulous all year around. Sandra is the Bay Area's Curl Specialist. Sandra graduated from the prestigious Redken Academy for Salon Professionals and continues to seek out education not only as an instructor but as a life long learner.  To book an appointment with Sandra text (408)-874-6879 or click HERE.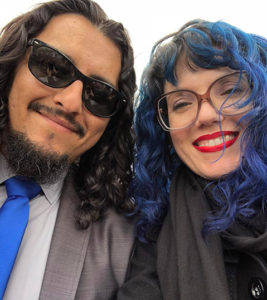 Juan Moreno
Photographer
Juan Moreno studied photography at the Academy of Art University in San Francisco.  He has a unique ability to capture relaxed, natural and uplifting portraits.  If you need new head shots for your online profiles or you are ready for a timeless portrait of you or your entire family, Juan is your best choice in photographers.  To book your photography appointment please request a phone consultation HERE.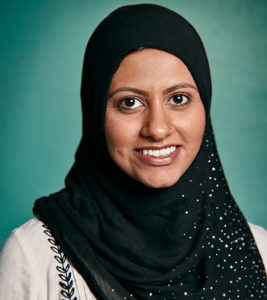 Mehr Hussain
Level 5 Cosmetologist
Originally trained from London, Mehr Hussain is a Vidal Sassoon, Redken Certified Colorist and DevaCurl Inspired hair stylist offering services for women and children. Specializing in haircuts, hair color, blow drys, and special occasion hair styling.
"I absolutely love hair styling, and am very passionate about my work. Since I was a young girl, I knew I wanted to become a hair stylist. I have taken courses internationally at every opportunity I could find in order to enhance my skills and learn new techniques.
Being a hair and makeup artist is detail-oriented work. The intricacy of each design and color always fascinates me and makes me want to aim for perfection each time.  I closely listen to every client, and want to understand what you're looking for and how I can make your day! I promise to do the best I can to make sure you leave the chair with a smile on your face and a desire to return."
Mehr offers various hair and makeup services for women and children and caters towards women who require a private venue.
If you wear a Hijab and wish to book with Mehr Hussain please text 408-874-6879.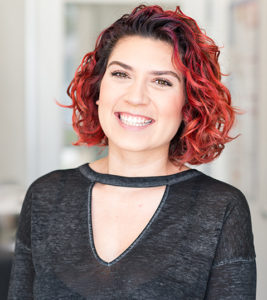 Sophia Briana
 Level 4 Cosmetologist
Sophia Briana has a passion for hair color and an inspiration for curls. Sophia is a DevaCurl Inspired Stylist as well as a Rezo Certified Stylist and a Level 4 hairdresser at dbs Salon. She graduated from the Paul Mitchell School in 2016 and has been honing her skills ever since, constantly continuing her education to give her clients the best experience possible. Sophia loves shoulder length bobs and long hair. Sophia Briana is a DevaCurl Inspired Stylist and has been trained by Sandra Moreno in all things curls.  Sophia has a love for lightening hair and has extensive training with Lisa Walker, industry leader in all things Balayage.  Sophia has worked at dbs Salon since 2018.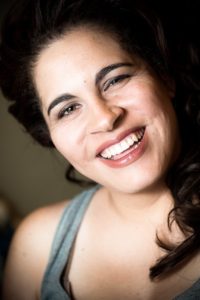 Edellyn Moraga
 Level 4 Cosmetologist /
Edellyn has more than a decade of experience in the beauty industry. Edellyn graduated from the Academy For Salon Professionals in 2011. She is trained with both Redken and Wella.  She loves color and all custom lightening services such as Balayage, Foiliage, Babylights/Teasylights, Ombré and traditional highlighting techniques and fun vivid color.  Having experence working at the Drybar, Edellyn is a master of blowouts. She is certified in the Brazilian Blowout and Hot Head Extensions. Edellyn was the Lead Educator at The Salon Professionals Academy for the Fuel Hair Cutting System, trained and certified by Chris Barran of Redken. She has studied curly hair, taking classes taught by Sandra, Deva Curl at local conventions, Mizani and most recently, Innersense Organic Beauty.  Edellyn loves to help you look and feel your best! - Can't forget, she is also Barbacide and Milady Certified in disinfection and sanitation and follows all covid protocols.  She is available for online booking now! If you are a new guest interested In booking with Edellyn, please text the salon at 408-874-6879 after filling out our New Guest Questionnaire.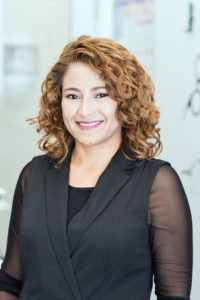 Nelly Hernandez
  Level 3 Cosmetologist
Originally from Mexico City, Nelly Hernandez loves creating fun short haircuts and beautiful long haircuts on straight and curly hair as well as Clipper Cuts for men and women. Nelly enjoys creating hair color that suits your personality as well your skin tone. Nelly has completed the 6 month associate program of extensive training at dbs Salon with a focus on learning curly hair cutting and curly hair styling techniques. Nelly has learned her curly cutting techniques directly from Sandra Moreno; an Advanced DevaCurl Stylist and RëzoCut Certified Stylist. A graduate from Central New Mexico college, Nelly completed the Pivot Point International Cosmetology program. For over 50 years, Pivot Point International has committed to creating rich educational experiences and developing best-in-class educational content, and has fostered over 1 million individuals, on six continents. Nelly is committed to the lifelong journey of learning new things and mastering her skills within the beauty industry. Si, habla español.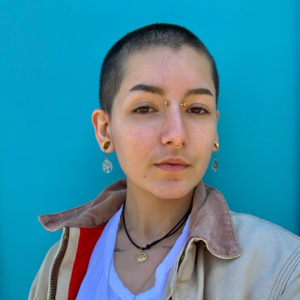 Rian Moreno
  Level 1 Apprentice Cosmetologist
My name is Rian Moreno and I am an apprentice at dbs Salon, which means I am learning everything about cosmetology and doing hair while on the job. I started my apprenticeship in May of 2019 and since then, I have fallen in love with the art of curly hairstyling and the vivid rainbow of colors. Before choosing this career path, I wanted to be a surgeon, but my love for music and art led me to choose a more creative skill to master, and I have been so lucky to learn from my mom, Sandra Moreno. My ultimate goal is to help people feel confident and proud in the way they style their own natural hair! As a level 1 stylist, I am offering a $20 discount for your first appointment. All of my services are done while one of my educators are on site. Currently, I have completed more hours than required for a Cosmetology Student in the state of California. I am a Level 1 Deva Inspired Stylist and have completed my associate program here at dbs Salon. I look forward to meeting you!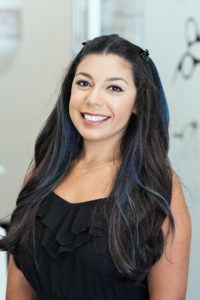 Vanessa Guevara
Front Desk Supervisor /Apprentice Cosmetologist
I started my journey with Sandra and the team in 2019 as a receptionist and have fallen in love with the beauty industry. I am so excited to join my fellow stylists into pursuing hair. In 2021 I started my apprenticeship under Sandra and Sophia. By the end of 2023 I hope to have my license completed! I am excited to learn and grow from everyone in our salon and feel so lucky to have such amazing people by my side. In my spare time I love to sing and dance.  In the past I was a retail supervisor at Van's and I was previously a dance instructor and taught groups of young kids to express themselves with movement.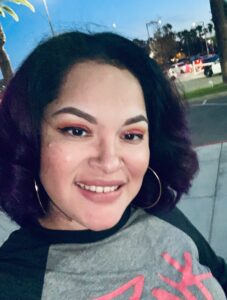 Celia Gonzales
Operations Manager & Remote Reservationist
Celia and Sandra have known each other and worked together for many years in the administration field back when they lived in San Diego.  Celia is a Registered Nurse with a Bachelors in Nursing. A whiz at scheduling and all things operations, Celia brings us a wealth of knowledge and professionalism.  A mom 2, Celia enjoys spending her free time creating us elaborate spreadsheets and writing our training manuals, JK - She loves hanging out with her kids, taking them to their various competitions, spending time with her friends and family. She has a profound love of the arts music, anything creative and crochet. Fun fact; she loved being Snoopy at Knots Berry Farm and was part of the Color Guard in her schools Marching Band. Sandra and Celia are often found working too much and reminding each other to self-care.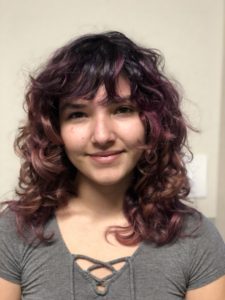 Beetle Moreno
Remote Reservationist
Beetle is one of our part-time remote reservationist working from Chico. In-between their studies as a history major, Beetle will be helping guide guests to our salon and help with appointment booking and confirmations. Beetle is Sandra's 2nd child and has volunteered at the salon many times throughout their life. They love creating art, cooking, video games and working/experiencing at Camp Winnarainbow.