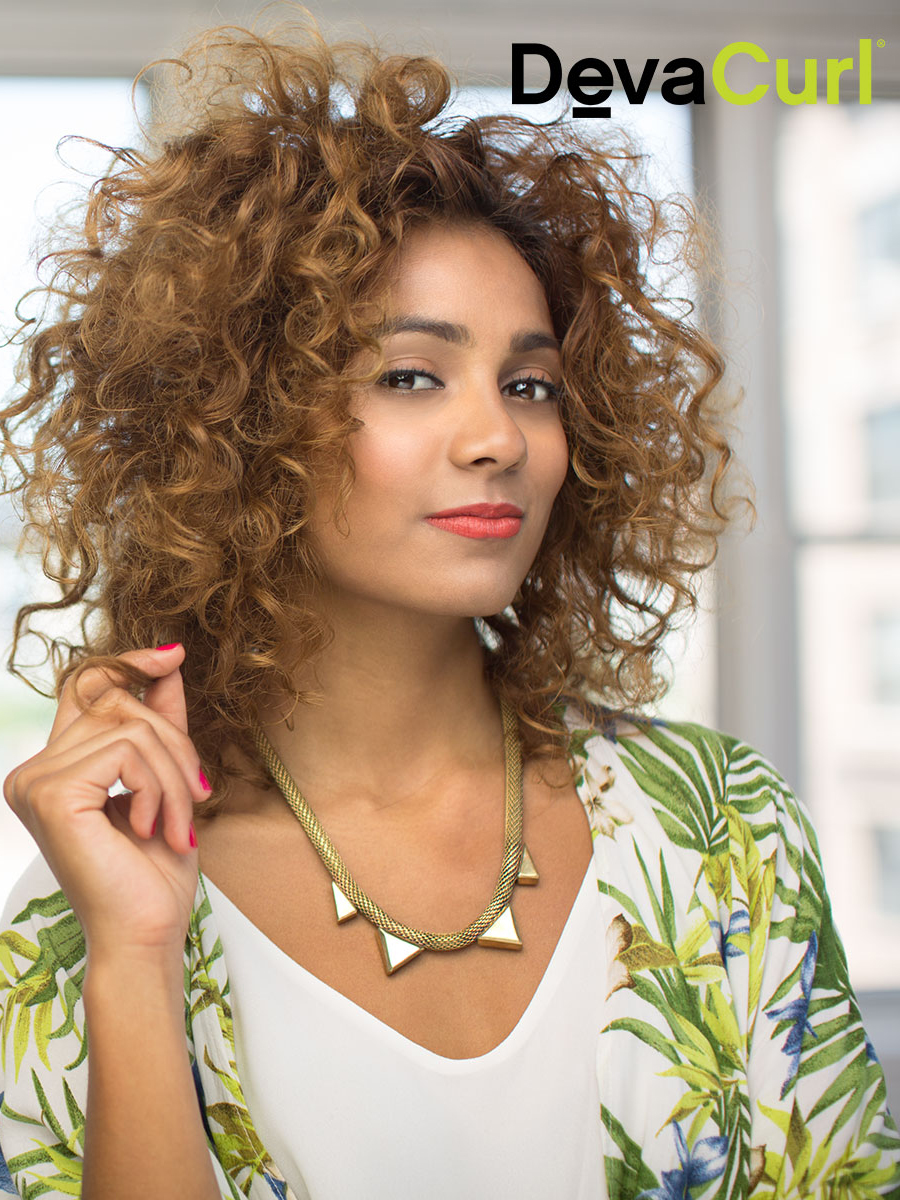 Cut, Wash + Style  
The DevaCut
This revolutionary cutting technique was designed for all natural textures, from curly and wavy to super curly. Hair is sculpted curl-by-curl, while dry, in its natural state according to your lifestyle, personality and preference. This service includes a transformation service and a personalized DevaCurl product prescription that makes it easy to maintain your style at home.
*Your stylist will use our signature dry cutting technique, so please arrive at the salon with your curls detangled and dry, in their natural state. Prior to your appointment it is best to let your hair hang freely; avoid pony tail holder or clips.
Cut, Wash + Style
Our Signature dry-cut style works with straight to slightly wavy hair. Hair is cut dry and in it's natural state according to your individual needs and styling preferences.  I recommend coming into your appointment styled the way you want to wear it. Please avoid stiff or sticky products that would prevent a comb from working through it easily. This service includes our signature scalp massage, cleanse and condition services and style.  We will also provide personalized consultation, styling tips and tricks as well as product recommendations for your specific texture that makes it easy for you to maintain and style.
*Your stylist will use our signature dry cutting technique, so please arrive at the salon with your hair detangled and dry, in their natural state. Prior to your appointment it is best to let your hair hang freely; avoid pony tail holder or clips.
How To Prepare For Your Service
Follow these tips in order to get the best results!
DO cleanse, condition, detangle and style your hair curly (with product) the day of your appointment.
DO have your hair thoroughly dry and not damp.
DO come with an open mind ready to accept and love your hair in all its natural glory!
DON'T arrive with a ponytail, bun, twist out, roller-set, perm-rod set, curl-former, etc. or any style that stretches or changes your hair's natural curl pattern.
DON'T brush, pick or comb your hair out the day of your service.
DON'T style your hair with products that are excessively sticky or greasy/oily. For example, shea butter or coconut oil.
For best results start using a zero lather cleanser along with a "cone" free conditioner and styler. We look forward to meeting you and your gorgeous curls!
​If you have any questions regarding your appointment please text (408) 874-6879 or email us at info@dbssalon.com .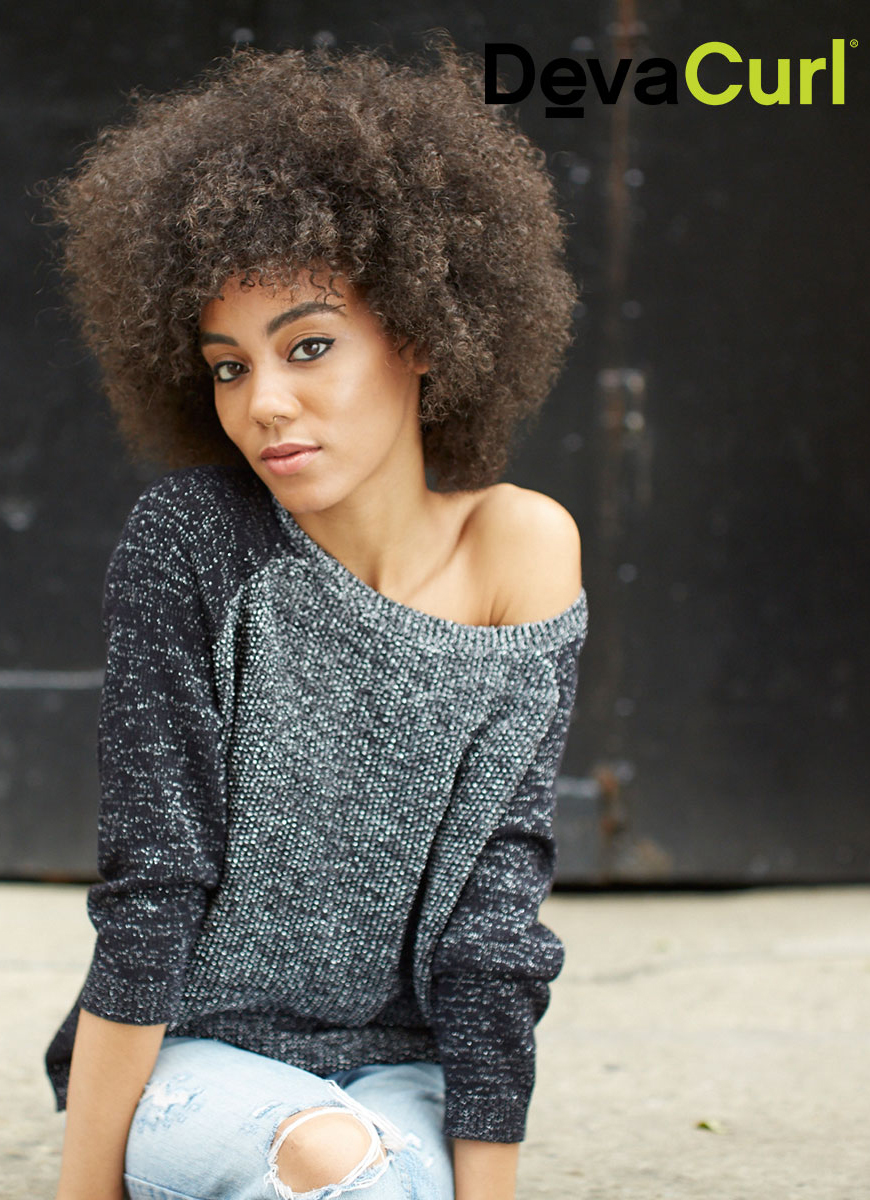 Treatments
The DevaCurl Transformation Service 
From wavy to super curly, the beauty of this service is the customized design for every client. Whether you are already wearing your hair natural or making a transition, your Deva trained stylist will guide you on a path to revealing your curls' greatest potential. The luxurious process begins with a healthy botanical cleanse and condition, followed by a styling and coaching session. $55.00
Add on options 
Wash Day Wonder Detangling Treatment + $10
Buildup Buster Micellar Water Deep Cleansing Treatment  + $10
Melt Into Moisture Matcha Butter Conditioning Treatment + $10
Deep Sea Repair Seaweed Strengthening Treatment + $10
Heaven In Hair Divine Deep Condition Treatment + $10
Prices vary based on length and texture.
The Bounce Back Transformation Service 
The service begins with Buildup Buster Micellar Water Cleansing Serum for a rejuvenating deep cleanse. This powerful cleanser uses micellar technology to gently remove buildup from the hair and scalp without stripping essential moisture. The deep cleanse is followed with a mask treatment. Your Deva trained stylist will choose between Melt Into Moisture that deeply hydrates and softens extra dry curls or Deep Sea Repair to revive and strengthen damages curls. Your stylist may choose to use with or without heat. This service concludes with a customized styling session. $75
Prices vary based on length and texture.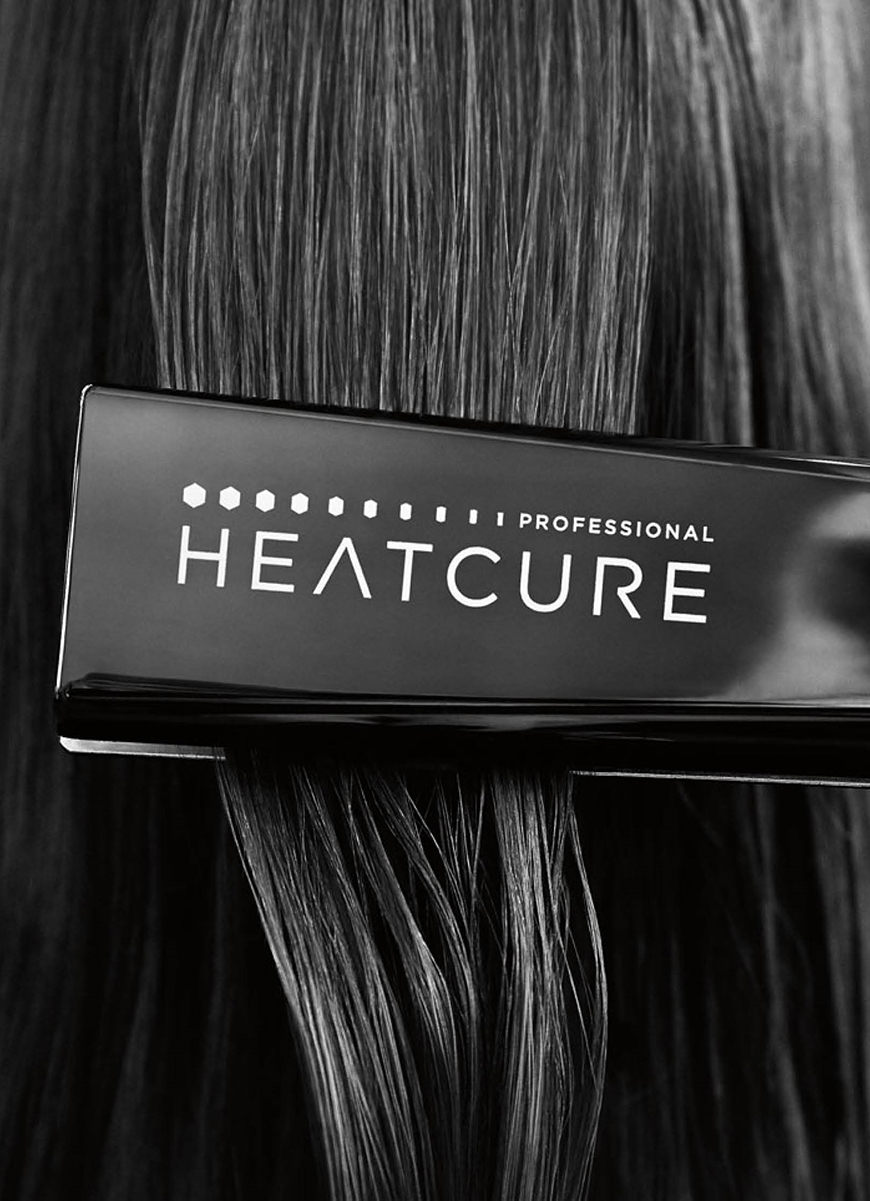 Redken HEATCURE Treatment 
The #1 hair concern is damage. Many factors contribute to damage including environmental changes, color or chemical treatments, water types and more. In just 15 minutes, you can reverse up to one year's worth of damage with the in-salon Redken HEATCURE treatment. You can maintain this restoration process with your very own home-care treatment. Your home care product has four heat-activated applications you can complete in just 5-10 minutes once a week or between Salon Treatments.
The latest innovation by Redken, HEATCURE, is a repair technology designed to restore hair health that has been in the making for over six years. In-salon treatments consist of a heat tool and unique restorative formula that is activated when used together. The heat and formula penetrate through the hair's cuticle up to the cortex and give you restorative results lasting up to ten washes.
This formula is truly innovative with a unique combination of proteins (arginine, soy, sepicap), oils (wheat and palm), low-melting point waxes (candelilla and beeswax) and cationic conditioners. When the formula is heated using the tool, the specialized balance of the oils and low-melting point waxes helps the formula to deeply penetrate the fiber through the cuticle up to the cortex. The cationic conditioners then smooth the cuticle, "locking" in the ingredients and providing lasting restorative results. $75 stand alone or $35 add on service
Redken pH-Bonder Treatment Free with Select Color Services
Introducing pH-Bonder, a unique synergistic system to promote bond integrity during and after a professional haircolor or lightening service. PH-Bonder helps protect bonds and reduces breakage during technical services (such as bleach and haircolor).
pH-Bonder is our new bond protecting service, specifically designed for our haircolor. With input from our long-term partnerships with hairdressers, L'Oréal's Research & Innovation Department used its 100 years of scientific expertise and long-standing knowledge in high-performance haircolor and hair care to create pH-Bonder. Free with select color services.
pH-Bonder #1 Bond Protecting Additive is silicone, sulfate, and paraben-free. Free with select color services
pH-Bonder #2 Fiber Restorative Pre-Wash Concentrate is silicone and paraben-free. Free with select color services or + $10 add on
WHAT IS PH-BONDER?
#1 Bond Protecting Additive: Helps protect bonds during in-salon technical services to keep fibers strong from within.
#2 Fiber Restorative Pre-Wash Concentrate: Helps restore the hair fiber and smooths hair's cuticle for improved strength, shine and softness during/after in-salon technical services.
Post-Service Perfector (at home): Helps maintain hair's natural pH at home. Recommended for use once a week (before shampoo) alongside your Redken haircare regimen.
THE POWER OF PH SCIENCE
Helps reduce breakage for increased strength
Improves elasticity
Provides touchable smoothness
Adds visible shine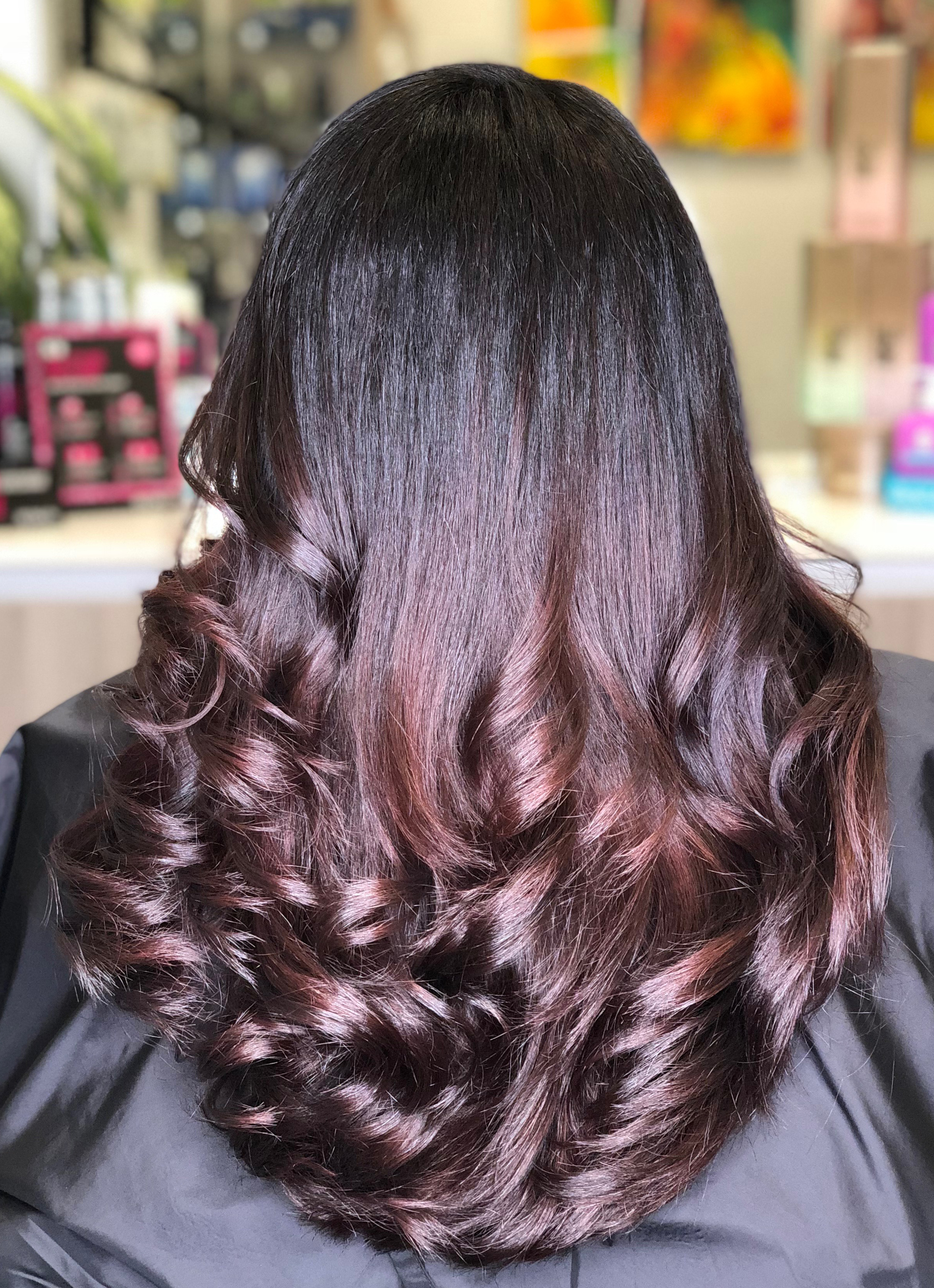 Color + Style
Single Process Color / Multi-process Color
Our stylist will pick out the perfect color for you. Single color applications are either a root touch-up, grey coverage or all over color glaze. Double process color may be a bleach root and glaze. All hair color services includes a signature style plus a personalized consultation along with product recommendations for your specific texture.  We do our best to make it easy for you to maintain your hair at home. We specialize using the best products with Redken Color to give you the most comfortable experience possible while ensuring the integrity of your hair.
Pintura Highlighting
This award-winning technique was designed to add gorgeous, light-reflecting highlights to all natural textures. Pintura Highlighting offers the perfect harmony and balance to waves and curls giving brilliance and dimension to beautifully compliment your DevaCut.
Traditional Highlighting
Highlights create dimension, capture your eye, can add fun pops of color or distract you from those pesky grey's. Traditionally placed in foil and kept off the scalp, highlighting is a great low-maintenance option when traditional Balayage wont achieve your desired results.
Balayage Hand Painting
Balayage has softer, less noticeable regrowth lines than traditional highlights - the principal idea being less is more when creating soft, natural looks.
Also, Balayage is a freehand technique.
The word ombre comes from the French word "shadow". Ombre is the actual style. It is the transition of a lighter shade from a darker shade. ... Ombre is kind of like color blocking, there are no dark pieces left on the bottom to help keep it natural, just a nice transition between the colors
VIVID Color Melting
In color melting, several hair colors are fused together. This custom coloring technique is best on bright vivid colors like a sunset purple melting into blues, corals and pinks. This service is often paired with a bleach root touch-up or Balayage and can take anywhere from 2-8 hours.
* all of our color services may include a Bond treatment such as Redken's pH-Bonder or Olaplex.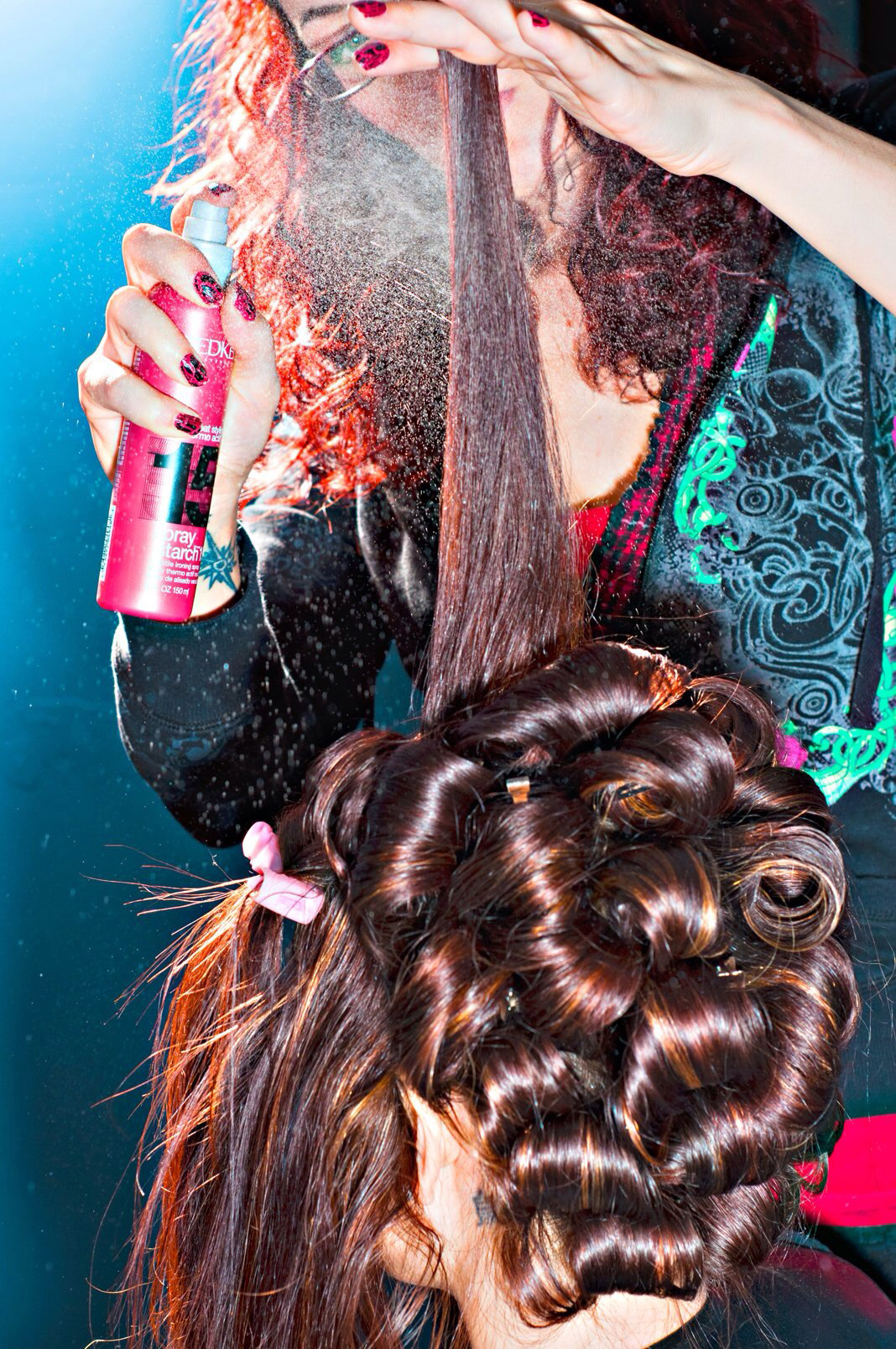 Styling
Hair Styling and Up do's 
Personalized hair styling with the intent to enhance your silhouette. DBS Salon specializes in bridal up'do's and design as well as hair design for special events, TV, shows and fashion runway. With a strong background in vintage hairstyling, retro hairstyling and avant-garde hair, DBS Salon can take anything from concept to reality. We can even style your natural curls! Text today to see if your future event date is available (408) 674-6879.
Makeup Design
Experience the difference. Sandra uses Temptu Airbrush makeup to create a flawless finish to your natural beauty.  Temptu Airbrush makeup is versatile, choose from long lasting waterproof makeup, light and airy water based makeup or even a semi-permanent makeup. Vegan friendly makeup is also available!  At DBS Salon, we focus on creating a natural look, enhancing your beauty without creating a unrealistic mask.
Want to learn how to wear what you have? Ask about a customized makeup tutorial.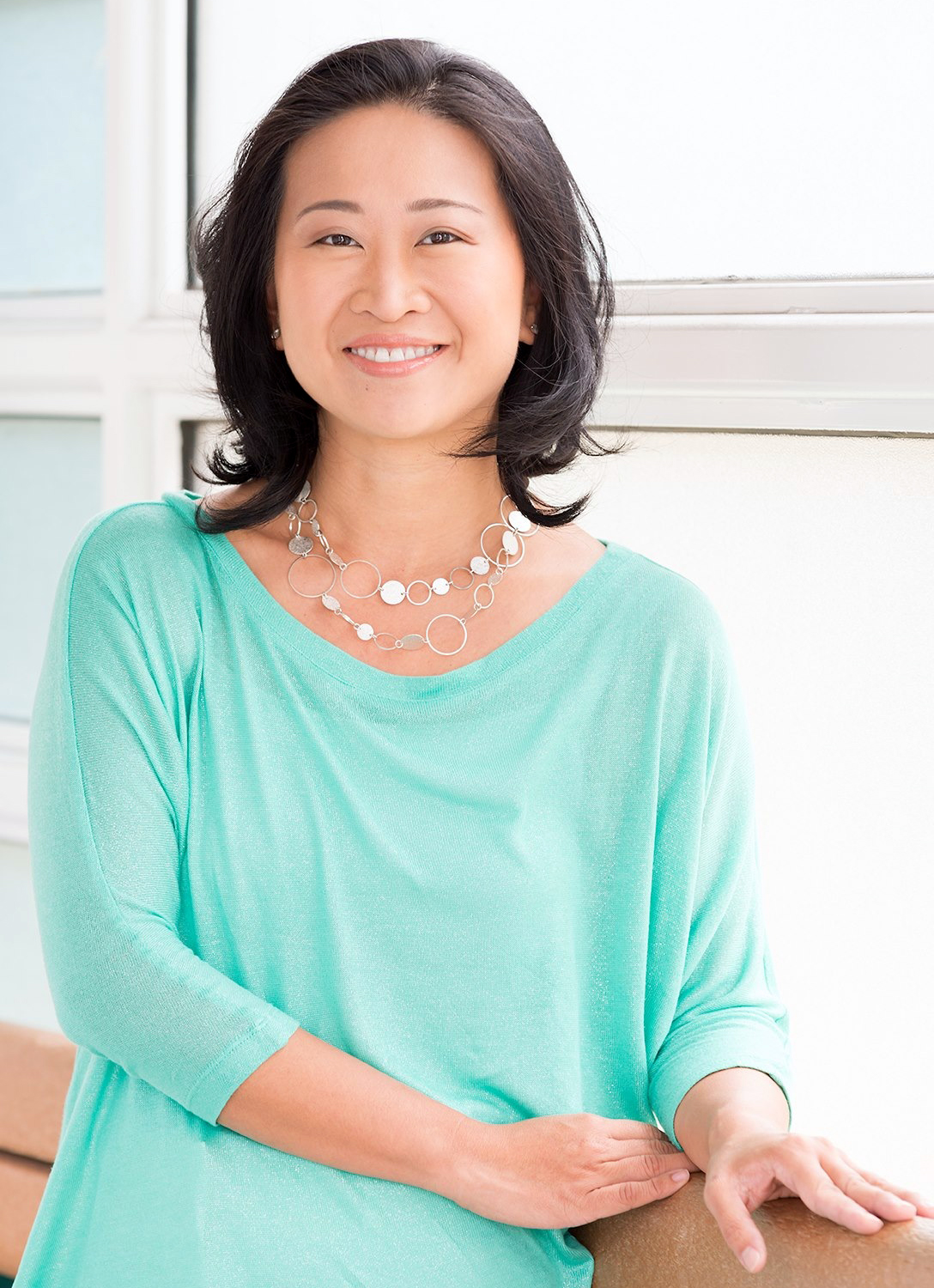 Photography by JAM Photos

Portrait
Whether you are looking to commemorate a special time in your life or want to get that winning business look, JAM Photos can help you choose the right setting and help you look your best. Book a portrait session for your graduating Senior or your next family gathering. Juan is proficient in using natural light and artificial light or a mixture of both. With an extensive portfolio of studio and on location portraits, Juan has the experience that is needed to capture the right emotion and feel that you are looking for.
Wedding/Event
There are not many other days in one's life that hold so much meaning as the wedding day. To help commemorate this momentous occasion, JAM Photos will work alongside the happy couple through the whole process. Juan specializes in a style that feels more natural and has a knack for being in the right place and the right time to catch those special moments of joy and laughter.

Product/Advertisement
Nothing helps sell a product or service like a great image. Juan's attention to detail and knowledge of lighting and post-production techniques can help your product jump from the page and demand attention. Whether you're looking to build a catalog of products for your website or want to make an advertisement fit for a billboard, JAM Photos can make your product shine.
Cancellation Policy and Salon Policies
At your Appointment
A valid credit card will be required to secure all appointments and will be charged in the event a Cancellation Fee applies.
Please do not bring guests with you as space is limited. They will be asked to sit in the lobby while you are receiving your service.
If you arrive to your appointment with wet hair you may be charged an additional $20.
All children under the age of 12 must be accompanied by an adult unless consent is given by phone or email prior to the appointment.
If you are sick/contagious please reschedule! Keeping our stylists and you healthy is our priority!
Cancellation Policy
Your appointments are very important to us, it is reserved especially for you, we understand that sometimes schedule adjustments are necessary; therefore, we respectfully request at least 24 hours notice for cancellations.
CONFIRMATION TEXT & EMAIL  As a courtesy, we will email and text to confirm your service appointments up to three business days prior to your appointment date. However, if we are unable to reach you,  please understand that it is your responsibility to remember your appointment dates and times to avoid late arrivals, missed appointments and our cancellation fee.
STRICT AND ENFORCED 24 HOUR CANCELLATION POLICY!  Please understand that when you forget or cancel your appointment without giving enough notice, we miss the opportunity to fill that appointment time, and clients on our waiting list miss the opportunity to receive services. Our appointments are confirmed 48 hours or more in advance because we know how easy it is to forget an appointment you booked months ago.  Since the services are reserved for you personally, a Cancellation fee will apply.  Cancellation fees may be waived if your appointment is filled by another guest.
Less than 24 hour notice will result in a charge equal to 50% of the reserved service amount.
"NO SHOWS" will be charged 100% of the reserved service amount.